CLIVE CARROLL's 1-DAY
ANNUAL GUITAR WORKSHOP ​
​Saturday 8th December 2018 (fully booked)
Sunday 16th December 2018 (fully booked)
Saturday 12th January 2019 (fully booked)

---
​To be first to hear about future workshops and Clive's Residential Guitar Course, please e-mail HERE
---
Hello Everyone!
I'm delighted to announce that my annual 1-day acoustic guitar workshop is happening again this year! I'll be hosting the event three times: Saturday 8th December, Sunday 16th December and again on Saturday 12th January 2019.

About the Guitar Workshop
Three contrasting pieces will be sent to you about a month or so in advance. They will be in sheet music/TAB form and typically might include a Celtic tune, a Jazz/Blues/South American number and something more contemporary. You do not have to learn these pieces from memory! It would be useful to have a few play-throughs and also to familiarise yourself with the tunes by listening to versions on YouTube for example.
The workshop itself is given in a relaxed, no-pressure setting often with the guitarists playing through sections together.
There will be about 15 players in the group.
Aspects of each piece may lead to discussion about various techniques and exercises, interpretation, and tips on improvising.
You probably need at least 3 years experience to gain maximum benefit from this workshop.


Venue & timings
The workshop will take place at The Village Hall, Hatfield Broad Oak, Cage End, Hertfordshire, CM22 7HT.
The course runs from 11am - 5pm with a break for lunch at the Cock Inn, Hatfield Broad Oak, from 1.30-2.30pm.

​
Booking Information
The fee for the course is £70 which includes tuition and all sheet music/TAB.
Excludes lunch. A table is reserved at the Cock Inn, (a short walk from the venue) and each person is kindly asked to cover the cost of their meal.
Lunch orders are taken on the day, shortly before the workshop begins.
For further information and payment details to secure a place, please e-mail .
---
Residential Guitar Workshop 2018
Group photos at Oxon Hoath, Kent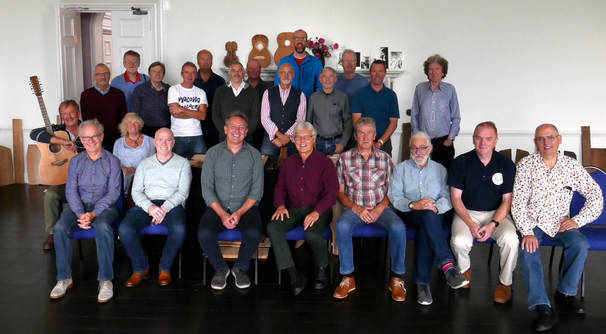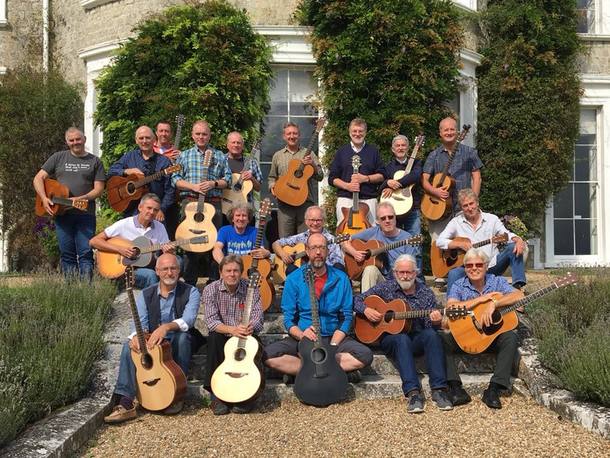 ---

​Group photos from the 2017 Courses
at Springhill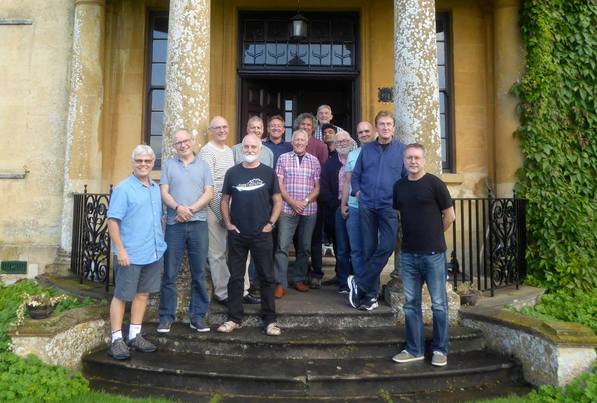 ---
Group photos from the 2016 Courses at Springhill
---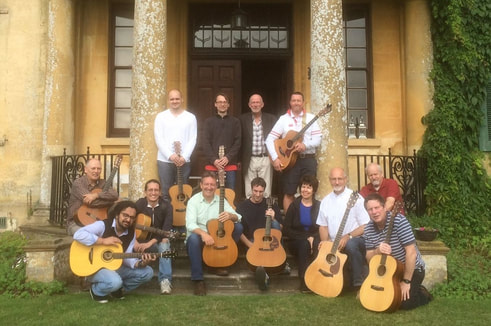 ---

​
​Audio Clips from the January 2018 Annual Guitar Workshop
​
​Iúil (Freylekh)
Jeep's Blues
Song from 'A Scottish Suite'
---
Audio Clips from the 2018 Residential Guitar Course - Oxon Hoath, Kent

​CHEEK TO CHEEK - Workshop Demo
THE WILD GEESE - Workshop Demo